Fluers De Villes 2021
Our theme for this years floral village was "Rising from dust and into Life", every year Fluers De Villes tries to capture the essence of a flower filled village bursting with vibrant colors of life, joy and most importantly flowers. Since we are in between a Global pandemic plus a major climate crisis, we wanted to incorporate both of the themes in one and that's when the concept of our beautiful mannequin was born.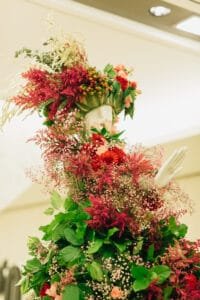 The entire mannequin was divided into 2 parts, where we projected one of her hand connected to the dust behind her that was made entirely of blush, white and hot pink baby's breath while her other hand was reaching out to the doors or garden of life. The part that reached out was made with different mismatched flowers just like a garden where everything mismatched coincides together to make a beautiful piece of nature art. Her hat was made full of flowers scalloped by variegated grass, a tall hat for a tall lady that symbolizes life after hardships.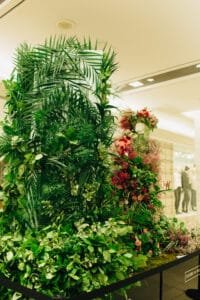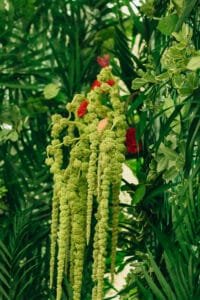 The door of life was the statement piece in the entire ensemble' , standing tall at 8 feet adorned in leaves of various shape, length and texture signifying a bold yet soft structure. We used green Amaranthus to give our garden a wild look with flower bunches on the bottom to complete the entire theme. The skirt on her was made entirely of roses and various other florals flowing flawlessly around her waist up to the floor, showcasing an epitome of grace and solitude.
And so we conclude another fabulous year with Fluers De Villes with the promise to come back again with a new concept and design inspiring you guys.
Check Them Out!! www.fluersdevilles.com